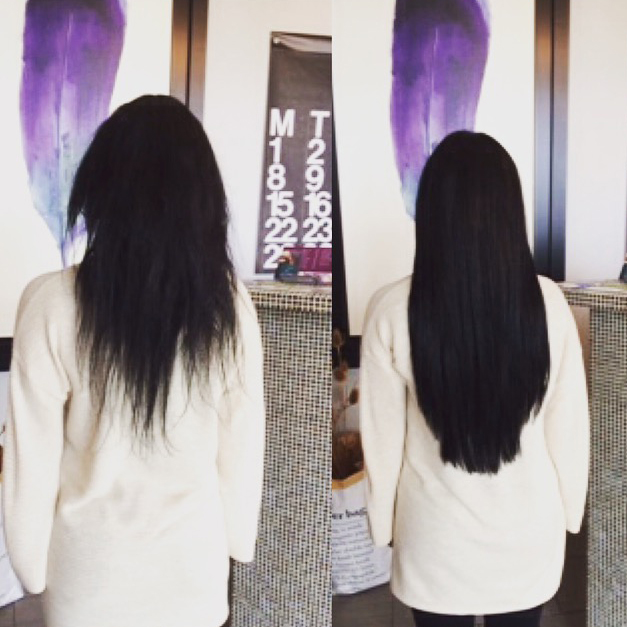 Have you always wanted long, luscious, movie star locks?!
We thought so, and you're in luck because our girl Sarah can make it happen. Sarah is a pro at track and sew extensions, which is the process of braiding a small section of your own hair, and then sewing the extension to the braid. Don't worry it's totally not as scary as it sounds.
Track and sew extensions are the most natural looking way to achieve longer, fuller looking hair without having to wait months or years for your hair to grow to the desired length. And since we use high quality, human hair you can treat it just like its your own, straightening, curling, and putting it in a pony tail are all a-okay! The best part of track and sew extensions, unlike some other methods, is that your hair will be free from damage when you decide you want to take your extensions out.
Once you come in for a consultation and we pick out your hair, its yours, yay! This means that if you want to take your extensions out for a period of time, you can come back in at a later date and Sarah can re-sew them in for you. Have long hair for a while or just on a special occasion!
If you've ever been thinking about getting extensions, now is the time, we are offering 20% track and sew extensions for the month of August, book now for your consultation!
---
Date posted 1 August 2016
Categories Announcements, Tips & Tricks
Tagged with #sarah #extensions #long hair