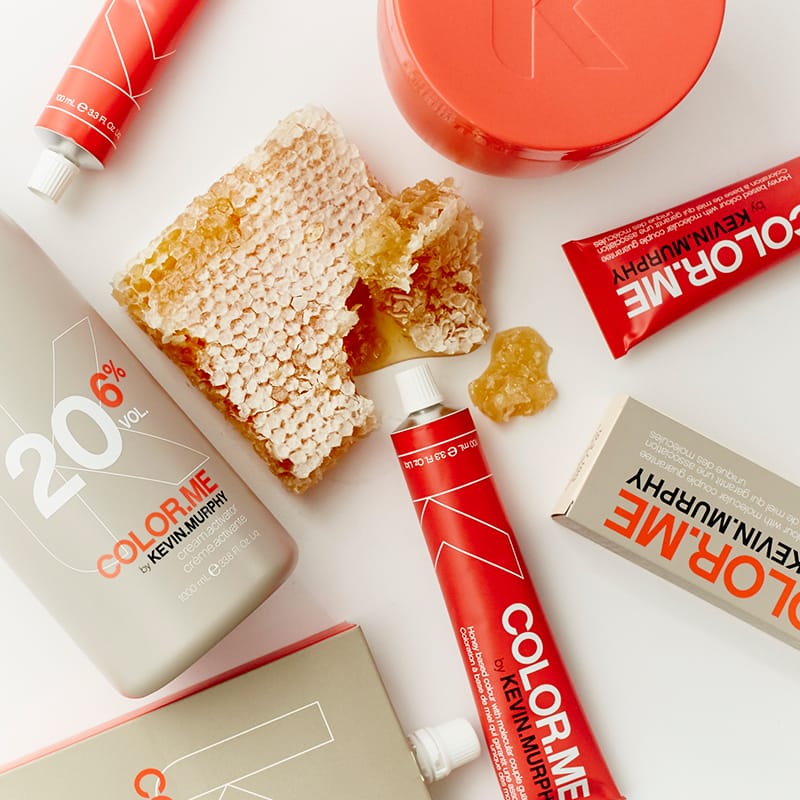 KEVIN.MURPHY COLOR.ME is a product our entire team uses to colour your hair. We all trust it, love it, and use it on not only ourselves, but also our family.
COLOR.ME is a product that gives stylists ultimate creativity, so that almost any request from our clients is possible. The options really are endless, and it can be used as a semi, demi, or permanent product depending on the clients needs.
KEVIN.MURPHY is known for having products that work, and the COLOR.ME line is no exception. It naturally moisturizes and rejuvenates your hair all while giving it a gorgeous shine.
We could go on for days about why we love to use COLOR.ME by KEVIN.MURPHY, but for the sake of the people reading this blog, we will keep it to 5.
COLOR.ME by KEVIN.MURPHY is ammonia free (better for you, better for us)
It does not contain paraphenylenediamine a.k.a PPD (helps eliminate allergies)
It's infused with honey (the honey comes from a sustainable bee farm in Italy)
"What goes in side the tube is just as important as the colour it creates" – Kevin Murphy
It delivers multi-tonal natural results (your natural tones are enhanced, not muted)
So the next time you need a colour refresh, remember, we use only the best here at Violet Hair Lounge. And trust us, you and your hair will notice the difference.

---
Date posted 7 February 2019
Category News
Tagged with #kevin murphy #hair colouring #color.me