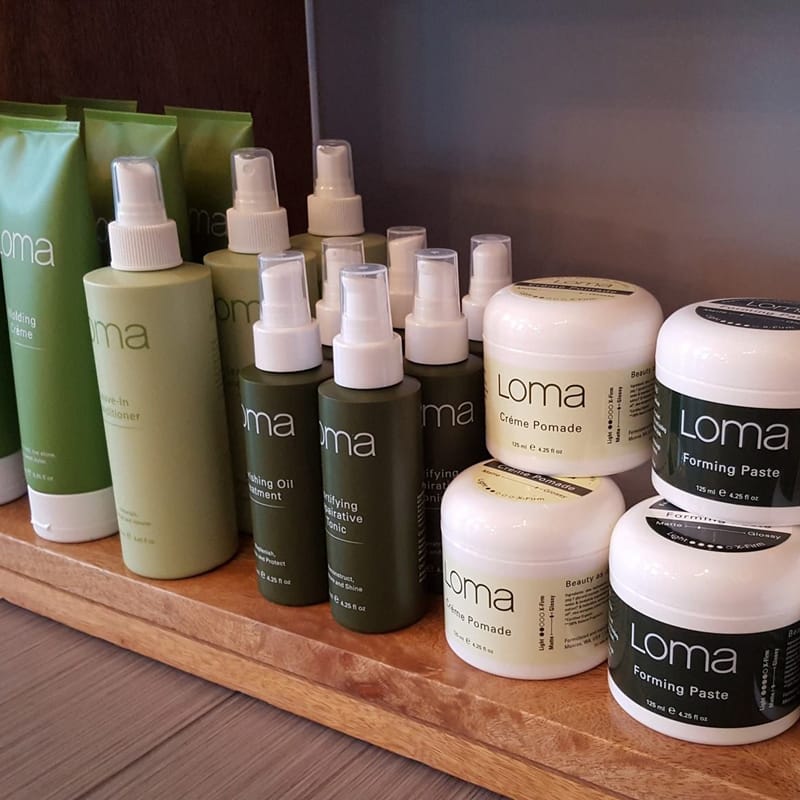 We got in a new hair care line straight from Monroe, Washington, and we could not be more excited to share it with you: it's called Loma.
Loma is pure, organic, and sustainably resourced using organic aloe vera gel as the primary base for all products. Since all of their products have organic ingredients, and naturally healing essential oils they promote stronger, shinier, and healthier hair.
Loma always aims to keep their prices affordable, which hello, we love, by making everything in house- from the bottle printing all the way to filling they do it all. Below are some prices on the product we have in stock:
Daily Shampoo, 355 ml – $19.50
Daily Conditioner, 355 ml – $21.50
Nourishing Oil, 125 ml – $30
Smoothing Creme, 85 ml – $9.80
Firm Hold Hairspray, 250 ml – $20
Forming Paste, 125 ml – $28
Everything here makes a perfect Christmas gift to a loved one, or to yourself!
XO,
VHL
Please note that prices are subject to change. Contact us for up to date rates on all products!
---
Date posted 1 December 2016
Categories Announcements, New Products
Tagged with #eco-friendly #hair care #loma