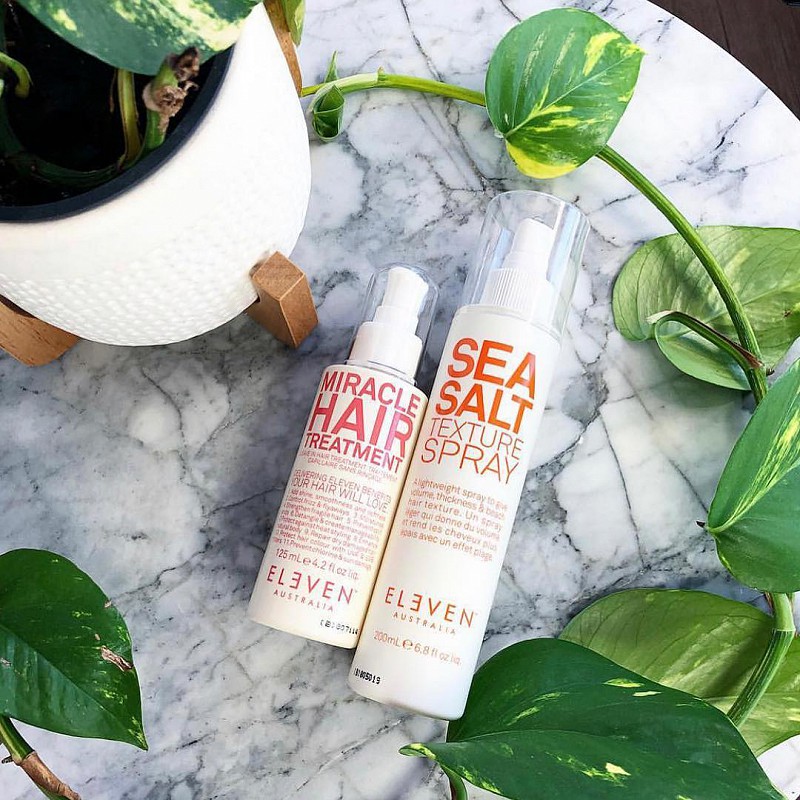 We recently brought in another product we are absolutely in love with. ELEVEN Australia is everything we're about here at Violet Hair Lounge: environmentally friendly with all packaging being recyclable, paragon free, not tested on animals, and obviously, it works!
ELEVEN Australia is made with simple yet effective ingredients ranging from avocado oil to shea butter to papaya extract (don't you love it when you can actually pronounce the ingredients?). You can learn more about the products and the company behind them on their website.
And on top of all that, everything in this line is $25. Yup, you heard that right: a salon product for just $25.
Drop by the salon so we can match the right product for your hair type (or even just give it a sniff).
XO,
VHL
---
Date posted 15 July 2018
Categories Announcements, New Products
Tagged with #eleven australia #eco-friendly #hair care