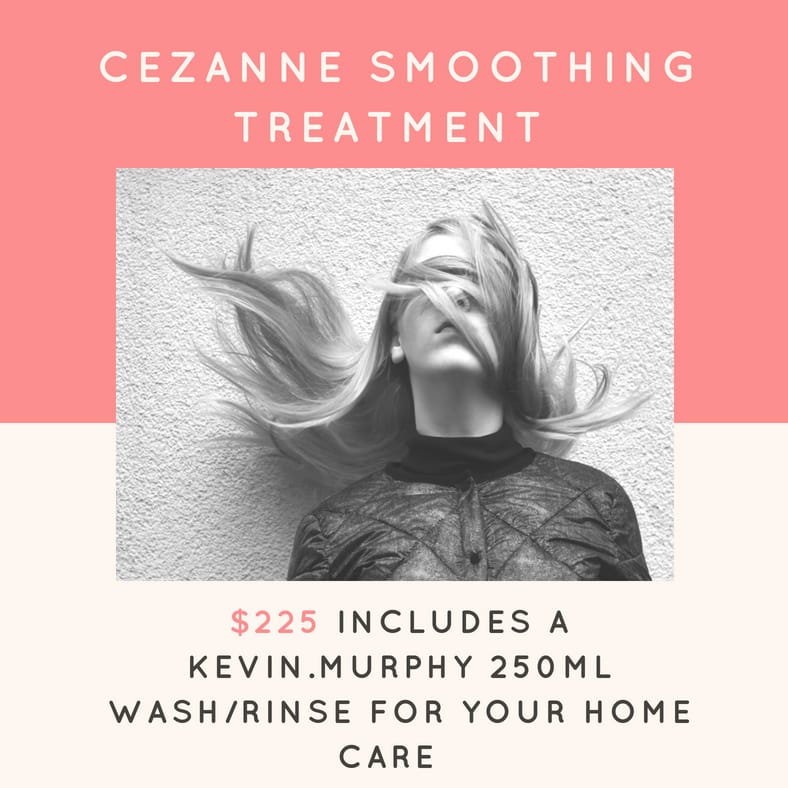 If you have frizzy, dry, or just plain unruly hair, this is what you have been waiting for! Cezanne is a keratin treatment that reduces frizz and gives stronger, healthier hair that last for months. And even better, it does it all without formaldehyde, which can be found in other smoothing treatments.
We love to swim in the summer, but SO many times hold off on dunking our heads so we don't have to do the dreaded blow dry and straighten. With this treatment your hair will be drastically smoother, and with a little KEVIN.MURPHY EASY.RIDER you can head straight to cocktails after your dip!
If you can't wait to try this treatment, book online today! This will last you all summer – and then some (2-4 months).
XO,
VHL
---
Date posted 1 June 2018
Categories Announcements, New Products
Tagged with #kevin murphy #smoothing treatment #keratin #cezanne