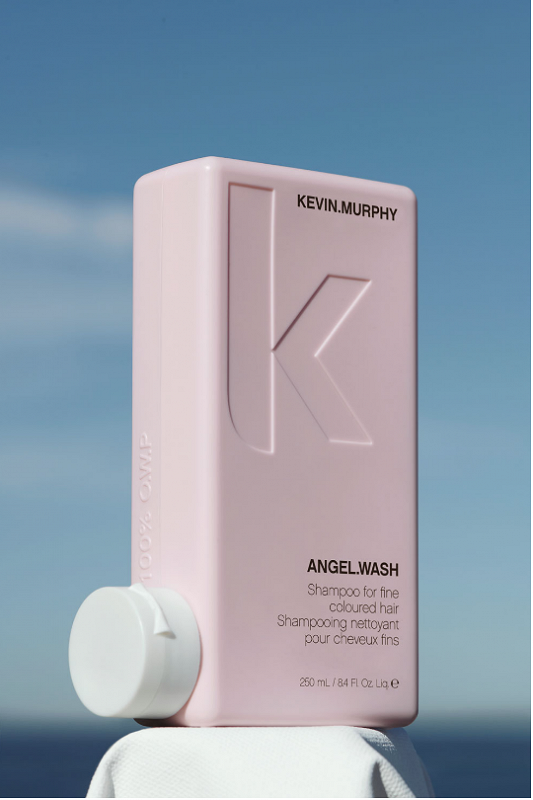 There is so much to love about Kevin Murphy and it's not all about the hair (but we love all of that too). Kevin Murphy is committed to making a difference by using their global platform to change the future of our environment, we can only hope that many more brands will follow suit in what Kevin Murphy is doing.
Kevin Murphy has become the first beauty brand to have packaging made from 100% Ocean Waste Plastic (OWP). They are committed to reducing plastic waste in the best way they knew how and that was to start cleaning up our oceans. KM is reusing the OWP to create packaging for their hair products, in doing so, saving a great ton of plastic from the oceans each year.
The other great thing about the OWP packaging is that it is still fun, fresh, and completely Kevin Murphy; the only way you can tell it is made from 100% OWP is you will see it printed on the side of the bottle, near the cap.
Keep reading below for some staggering facts about plastic, and you will see why we are so glad Kevin Murphy decided to do something about it:
Every minute, 1 garbage truck full of plastic is dumped into the ocean.
150 million tonnes of plastic are currently in our oceans.
The world produces more than 300 million tonnes of plastic each year.
More than 95% of plastic packaging is used just once.
If you are looking for more ways to help and reduce your single use plastic, consider investing in a reusable water bottle, say no to plastic bags at grocery stores and bring your own, and say no to plastic straws.
Every little bit helps, and if more companies begin to make packaging from OWP, we can reclaim our oceans, and take a giant step in the right direction for the environment.
---
Date posted 8 January 2020
Categories Announcements, New Products